XSA Heat Sink Story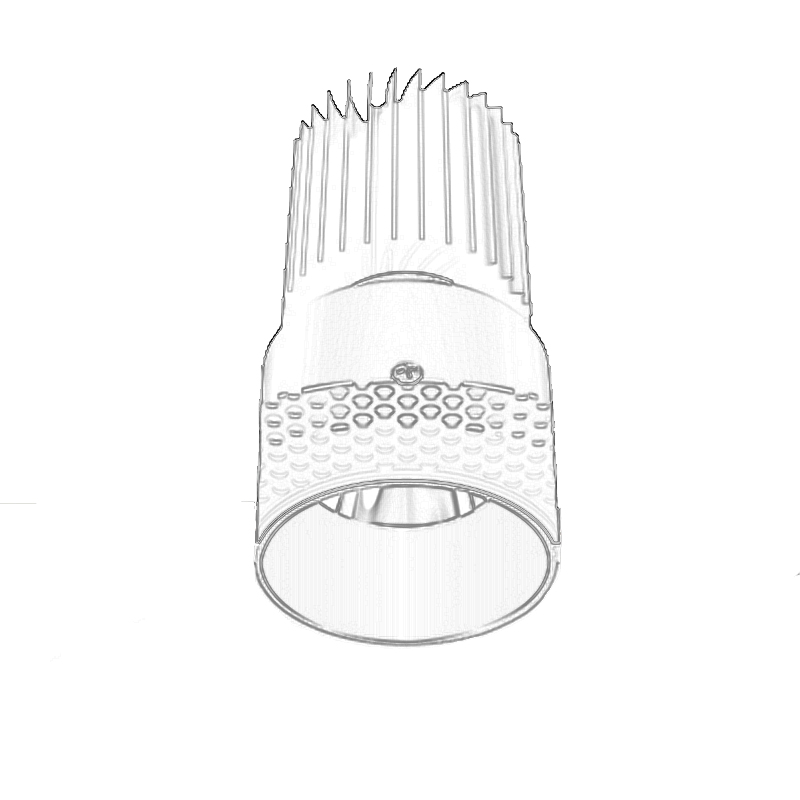 XSA-03 Xicato heat sink-old but classic LED cooler design
The order mainly involves the product: XSA-03 Xicato heatsink
Client country: the USA - Hubbell Lighting
Customer type: LED lighting manufacturer
How do you get cooperation with your customers: Introduced by Xicato LED's ecosystem partners.
Number of products purchased by customers: XSA-03, 100,000 PCS per year for the past 10 years
Story details:
Mingfa Tech is a supplier of LED thermal energy. Due to the professional technical support of Mingfa Tech, Xicato has incorporated Mingfa Tech into its ecosystem partnership. Through Xicato's partnership, Mingfa Tech has established a 10-year partnership with Hubbell Lighting since 2006. Hubbell Lighting is a major brand in the North American lighting industry with a complete supply chain and sales channels around the world.
The XSA-03 heatsink is the first generation of the Xicato cooling model with a solid core, which is fitted with a 3 * M3 mounting hole at a 120° angle to typical Xicato components. The XSA-03 cooler has a thermal power of approximately 22.7W, which is approximately 800-2900lm. Mingfa Tech has developed tools for Xicato to support OEM lighting manufacturers like Hubbell Lighting and other partners who also use Xicato LED modules.
Under Mingfa Tech's strict quality control, the Hubbell Lighting engineering team was very satisfied with the XSA-03 samples from Mingfa Tech and the trial orders were used for their product demonstrations. Since then, they have ordered 2500pcs-6000pcs in batches from Mingfa Tech. Hubbell Lighting's repeated order placement for us is based on our trust, which is cherished by Mingfa's management team and CSV responsible for tracking the Hubbell Lighting project. Both teams are working hard to push all projects forward.
Many customers have phased out the XSA-03 from their lighting design, but Hubbell Lighting uses it extensively. They also adopt XSA-307 as the new radiator series for the Xicato cooling solution. Therefore, the new era of cooperation with Hubbell Lighting began in 2018. Mingfa Tech is looking forward to revolutionizing the LED cooling solutions offered to Hubbell Lighting.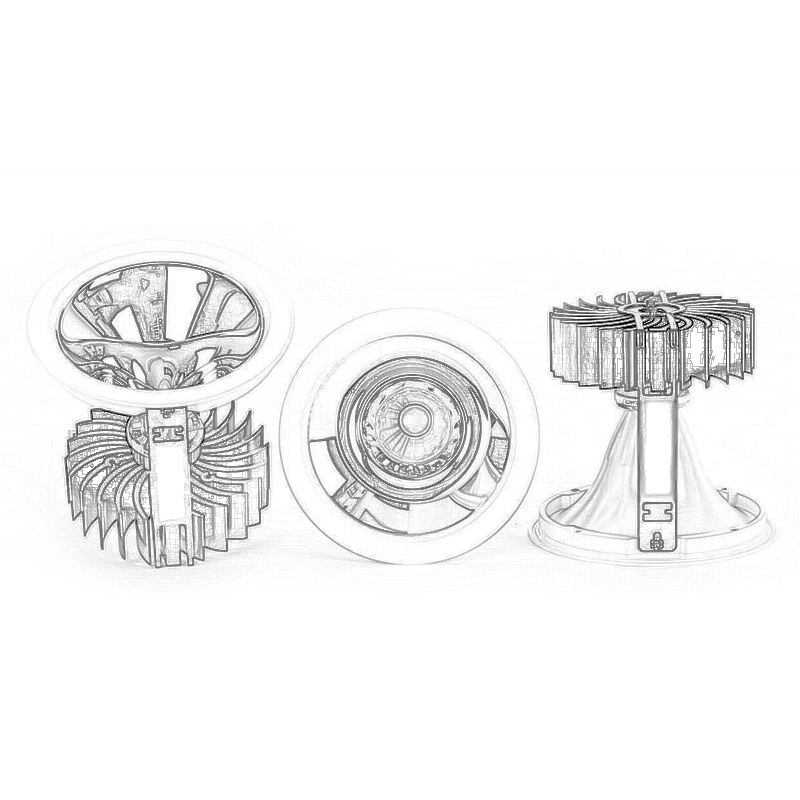 XSA-28-B-24 Xicato cooling by aluminum extrusion
The order mainly involves products: XSA-28-B-24 small cooler
Customer's country: Australia - Intralux
Customer type: LED Lighting OEM
Where did you get your customers: Introduced by Xicato Inc., an ecosystem partner of Mingfa Tech
Quantity: About 60,000 pcs a year
Story details:
Intralux found Mingfa Tech through the Xicato' introduction in its ecosystem partners. They are attracted by Mingfa's service system, which offers standard Xicato LED heatsinks and custom heatsinks that can be modified. Mingfa Tech has all the technical data sheets for Xicato coolers such as the XSA-28-B-24, with two additional mounting holes for mounting LEDs and brackets.
Many customers prefer to use some additional mounting holes in their lighting design to meet their specific needs. The -2 and -4 for the XSA-28 heatsinks have a diameter of 134mm and a height of 40mm, with up to four mounting positions and 45 watts of heat wattage. Many lighting manufacturers like to apply this classic LED radiator style to the wall light.
There are always one or two orders for XSA-28 per month. Xicato is a high-end LED brand with a respected partner like Intralux. They work closely together in the ecosystem chain, including LED modules, optics and heat sink components. Today, Mingfa Tech has strong technical support for LED lighting kits. What Mingfa Tech wants to do is to provide customers with a one-stop LED cooling solution for lighting design.
Through cooperation, Intralux Lighting has provided more projects for Mingfa Tech. They use both Mingfa's standard heatsinks and mutual design to customize LED thermal management in terms of cost control, structure, function, and manufacturing.