FanLED Heat Sink Story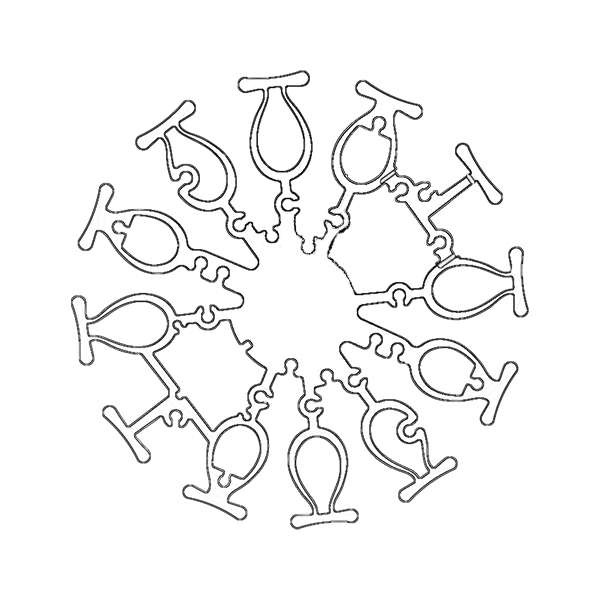 FanLED-3850 heat sink- LED Mini star design passive heatsink
The order mainly involves products: FanLED-3850 passive heat sink
Client country:France
Customer type: LED Lighting Manufacturer
Customer source: Customer leaves a message on the official website
Products and quantity purchased by customers: Around 30,000 pcs past year
Story details:
On January 21, 2019, the customer sent an inquiry about the FanLED series through Mingfa Tech's official website. At that time, the customer was attracted by the appearance of a snowflake-like FanLED heatsink design. In addition, it reduced the power consumption of ordinary LED radiators by about 5%-15%, and its height can be customized, so that customers are more interested in this product. But they are worried about the matching with their products, so the product drawings sended to Mingfa Tech, Mingfa Tech made a quote to him according to the customer's request in time.
This customer is a French manufacturer specializing in lighting solutions, sound and video research and manufacturing, custom LED lighting. Since 1994, he has advised all architects, decorators, lighting designers, design studios, installers and luminaires. Mastering the technical process of LED purchasing (testing and qualification), design and development, and so on. They took over many large projects in Europe.
When asked for feedback on the offer, the customer said that they were very satisfied with the FanLED-3850 product recommended by Mingfa Tech and the offer, just because there were some heatsinks in stock with other companies that matched their products, so they did not order for the time being. At the Spring Festival, customers contacted Mingfa Tech on social media, saying that they urgently needed to purchase the FanLED-3850 heat sink because they had temporarily taken over a large project. After many communication agreements, Mingfa Tech immediately made PI and drawings to confirm to customers on the first day after the year, and sought out a fastest transportation company to deliver the goods. Then the order was successfully completed.
Finally, the goods were handed over to the customer in advance in the expected delivery. Mingfa Tech's after-sales customer service colleagues also responded positively to the customer's engineers about various issues such as product assembly, so that the project was successfully completed within the deadline, which perfectly interprets Mingfa Tech's concept of "customer value orientation, service speed coordination". The customer expressed unanimous approval for Mingfa Tech's professional and attentive service, and send a heart card to express their gratitude overseas. They are also confident that they will continue to deliver large project orders to Mingfa Tech next time.